Since January of 2012, I've worked with over 150 entrepreneurs and creatives to help them raise over $50 million on popular crowdfunding platforms like Kickstarter and Indiegogo.
I've learned what works and what doesn't, and now I want to help you.
Below are the different services I offer depending on your project, your timing, and your budget.
Crowdfunding Content (free)
Here on this site, you can find loads of free crowdfunding content…
Signup here for free email updates and three free crowdfunding bonuses

Cost: Free
Next Step: Read the links above and signup here for free crowdfunding bonuses
In-Person Workshops
If you'd prefer to meet in-person, I offer full-day, on-site workshops to completely map out your crowdfunding and marketing strategy.
How it works:
The workshop offering includes four distinct parts:
Pre-workshop strategy call (60 minutes):
Before the workshop, we'll have a one-hour call where we discuss your project. I'll share planning spreadsheets and templates and we will do some necessary preparation for the on-site workshop.
Full-day on-site crowdfunding strategy workshop (full-day):
The core component of this offering, the on-site crowdfunding workshop is where we'll plan out your entire crowdfunding project, from pre-launch marketing through fulfillment. You can bring your entire team.
Post-workshop strategy call (60 minutes):
After the workshop, as your team digests and executes on what we cover in the workshop, you may have some additional questions as you finalize the campaign video, campaign page, and your marketing efforts in preparation for launch. This call is an opportunity to talk through any open items.
Call #4: Final pre-launch call (60 minutes):
This is the final call before you launch your crowdfunding campaign. We'll review the actual campaign draft link and make sure all the details are buttoned up before you click the button and launch your campaign to the world.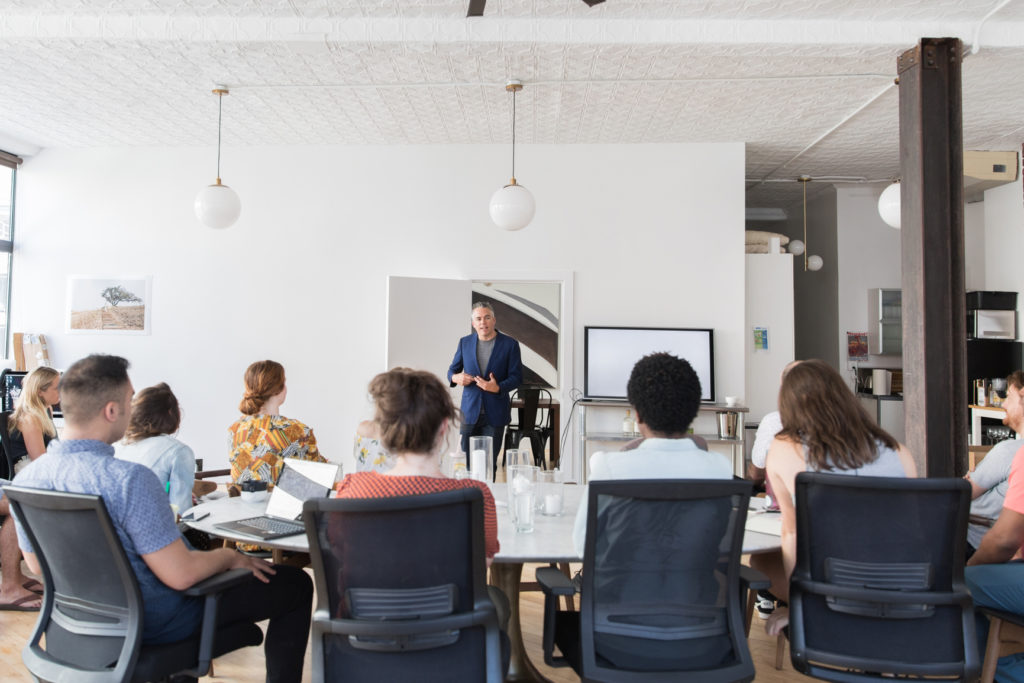 Cost: Variable
Next Step: Fill out this short form and I'll be in touch shortly

Keynote presentations
If you need an engaging speaker for your conference or event, I frequently give keynote presentations on crowdfunding, marketing, innovation, and creativity. You can learn more about my speaking topics, rates and what past event organizers and audiences have to say here.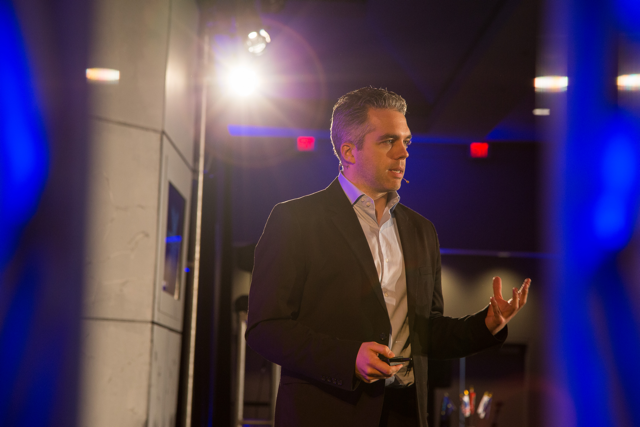 Cost: Variable
Next Step: Fill out this short form and I'll be in touch shortly